It's a tremendous honour be asked to spend an evening with a British design great and that's exactly what I'm doing on 15 May at 7pm at The Lightbox Museum in Woking.  You simply have to join me too!
Kenneth Grange is responsible for the design of many products that we use or see in our everyday lives from the re-design of the London Black Cab and the Intercity 125 train to Kodak cameras and Parker pens. In 1958 Kenneth Grange founded the company Kenneth Grange Design Ltd of which electrical appliance manufacturers Kenwood and Kodak soon became the initial chief clients.
I last had the opportunity to interview Kenneth Grange when I was writing my book on Post-War household design (Are You Rich?).Then we delved into his work for Kenwood, most specifically his redesign of the iconic Kenwood Chef in 1960, which he crafted on paper in just four days.  Grange transformed the 'Chef' from an industrial looking mixer to a sleek, modern, squared-off design that gave the Kenwood Chef a high-tech desirability.<!> Good Housekeeping Magazine voted Grange's resulting "sheer look" food mixer, "the British housewife's all-time favourite kitchen appliance."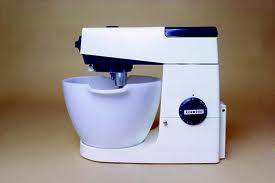 This neatly dovetails into the Exhibition that's the backdrop for my "In Conversation" evening:  'The Art of Design: Kenwood in the Kitchen'  – runs until 24 June.
The exhibition unwraps the tale of Post-War appliance design, following the creative journey of Kenwood products, including products designed by Kenneth Grange. He continued designing for Kenwood (amongst other companies) for 40 years, designing over 100 domestic appliances for the company.
Grange's innovation-led product design, during a career spanning over 50 years, has recently been the subject of a major retrospective at the Design Museum, which showcased just how big an impact one product designer has had on products and appliances that shape our everyday lives.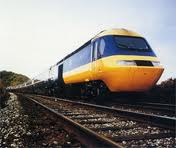 'In Conversation with Kenneth Grange' will be a unique opportunity to hear the inside story of such a prolific career as well as his personal reminiscences of working with Kenneth Wood during the early years of Kenwood before being sold to Thorn Electricals in 1968, all whilst supporting The Lightbox Education Programme.
Tickets £20 (adults) £16 (concessions) – includes a glass of wine and a chance to chat to me too! Advance booking is required, tel 01483 737837.
All proceeds will support The Lightbox Education Programme.